Image

Say Goodbye to Unwanted Weeds
Small, Locally-Owned Business
Weed Control in Central Maryland
Eliminating weeds without accidentally damaging your grass can seem impossible, especially if you're using store-bought weedkillers. Instead of letting unwanted plants take over, trust our professional weed control in Central Maryland. Our treatments are effective, but still safe for your grass, trees, and shrubs.
We target weeds such as:
Chickweed

Henbit

Bittercress

Wild onion

Dandelions

Clover

Ground ivy

Violets

Plantain

Oxalis
Why Are Weeds Bad?
It might be tempting to ignore weeds and hope they go away on their own, but that's not likely to happen. As they grow, weeds use valuable resources like water, sunlight, nutrients, and space. They're much better at growing under poor conditions than turfgrass, which means your lawn gets weaker and weeds get stronger. Weak grass is susceptible to disease, drought, and insect damage, and the longer weeds take over, the harder they are to get rid of. 
How We Protect Your Lawn
With American Lawn and Tree Specialist, our weed control in Central Maryland will use a combination of reactive and preventative treatments to give you a lawn that is free of anything hurting your landscape. This approach targets existing weeds while preventing new ones from sprouting, so they never have the chance to spread across your property. We also schedule several visits from February to December where we'll inspect for weeds and treat them as we find them. That's our secret to year-round results in Maryland!
Vegetation Control in Central Maryland
Unwanted plants can easily sneak across your landscaping, spreading by underground vines or seeds that get carried by the wind. This creates problems in flower beds, driveways, patios, and along fence lines. Instead of using ineffective DIY options or ripping up vegetation by hand, trust the experts at American Lawn & Tree! Our vegetation control in Central Maryland starts in March and treats places such as:
Mulched areas

Fence lines

Stone driveways

Pavers

Blacktop

Flower beds

Sidewalks

And more!
Quality Services Without a Contract
We believe that lawn care doesn't have to be difficult, and with our no-contract options, it's never been easier! You get to choose the services you need, when you need them without any binding agreements. That includes regular services or one-time visits. Either way, you can feel confident you'll receive the best service possible.
Get 50% Off Your First Application
See the Locally-Owned Difference
We're proud to be a locally-owned business! Unlike some larger companies, our lawn care technicians have the time to get to know all of our customers. That means we also get to know your lawn, letting us give you faster and more effective treatments. You'll also always be greeted by a friendly face that you know you can trust. Partner with American Lawn & Tree Specialists today and see the difference we can make to your landscape!
Image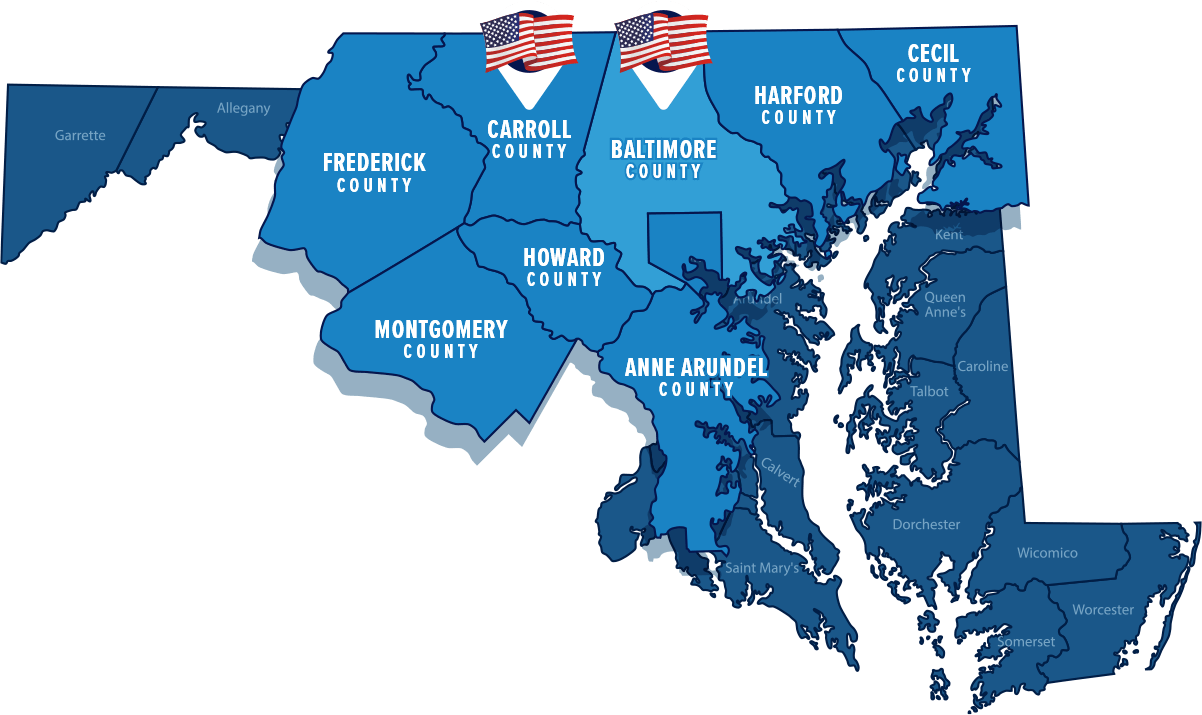 Areas We Service in Maryland
Our lawn care company started with just four customers. While we've grown since then, we still have a personal touch that's only possible from a small business. We're proud to service areas in Maryland including: