Image
Providing Complete Lawn Care in Bethesda, MD, Since 2005
Lawn Care in Bethesda
Maintaining a healthy yard is difficult, not to mention time-consuming. Instead of doing all the hard work by yourself, trust the experts at American Lawn & Tree Specialists that also offer no contracts! We offer lawn care in Bethesda that includes it all, from weed control to fertilizer applications and everything in between. All you have to do is sit back, relax, and let our lawn care technicians do the rest. 
Our lawn care services in Bethesda include:
Aeration and seeding

Weed control and vegetation control

Pest control

Tree & shrub care

Fertilization

And more!
Image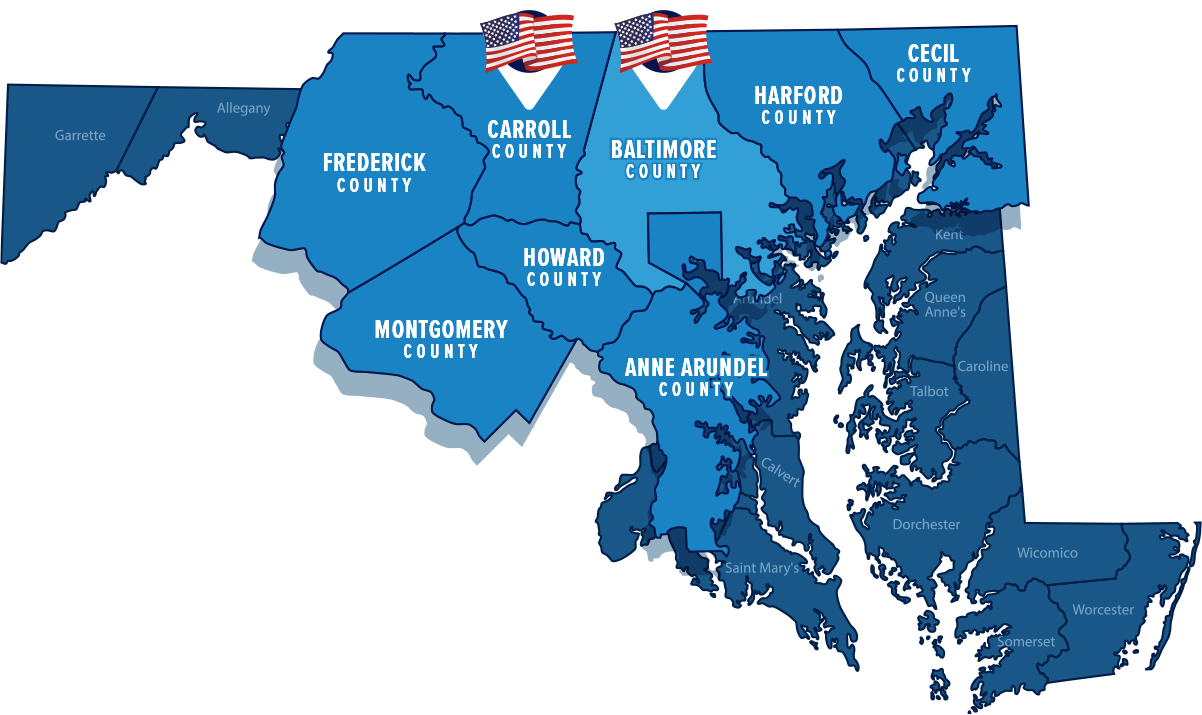 Treatments Tailored to Your Specific Yard
Our lawn care in Bethesda is tailored to your property's unique needs, so no two plans are identical. To better understand your yard's needs, we start with a free evaluation to identify existing issues. We'll look for weeds, discoloration, bare patches, and other small details that can have a big impact on your property's health.
Depending on your needs, our Bethesda lawn care program includes the following:
No contract solutions.

Free inspections.

Reduced-risk products.

Saturday servicing.

Free service calls.

And more.
No-Contract Lawn Care Solutions
When you partner with American Lawn & Tree Specialists, you won't be roped into a binding contract. While we recommend routine visits for the best results, we let you choose the services you want. Whether you sign up for a lawn care program or call us for occasional help, you'll always get the same great service that we're known for.
Weed Control in Bethesda
Weeds can negatively impact the health of your yard by stealing resources like sunlight, water, and nutrients. This causes turf that's yellow and patchy, and things can get even worse if you try to use store-bought weed killers. If you're looking for a better option, trust our weed control in Bethesda! We'll get rid of crabgrass, dandelions, chickweed, and more.
When you partner with our technicians for weed & vegetation control in Bethesda, we will:
Inspect your property

to learn more about its specific needs.

Get rid of weeds with

post-emergent products

that won't damage other plants.

Use

pre-emergent treatments

to stop weed seeds from germinating.

Strategically schedule visits

from February to December.
Lawn Aeration in Bethesda
Your grass is tough, but it doesn't live forever. As it dies, it creates a layer of thatch that can suffocate your grass. When you pair that with compacted soil, it's impossible for water and nutrients to reach grass roots. These problems only worsen over time, making our lawn aeration in Bethesda necessary. Our core aerator will make much-needed air pockets in the soil while overseeding fill-in bare patches. You'll be left with a lush, healthy yard!
Benefits of lawn aeration include:
Thicker grass.

Increased disease resistance.

Less puddling and runoff.

Improved soil quality.

Stronger, deeper roots.
Mosquito Control in Bethesda
Mosquitoes make it impossible to enjoy your time outside! While things like bug spray and citronella candles can provide some relief, it's only temporary and doesn't actually get rid of mosquitoes. Our mosquito control in Bethesda is different! We target insects at their source to give you long-lasting protection, so you can enjoy being outside without worrying about itchy bites.
When you choose our mosquito treatments, we will:
Look for sources of standing water and other things that are attracting insects.

Tailor our treatments based on the needs of your family and property.

Dramatically reduce the number of mosquitoes in your backyard and prevent new ones from appearing.

Schedule regular treatments to keep you protected all season long.
Looking For Service Around Bethesda?
We offer lawn and tree care services in the following cities around Bethesda: