Image
The Best Lawn Care Experts in Westminster
Lawn Care in Westminster, MD
Westminster is dedicated to preserving its historical buildings and caring for its inviting green spaces. American Lawn and Tree Specialists feel privileged to be part of this city's dedication to the environment surrounding its residents by offering personalized lawn care services and organic-based treatments.
When you work with American Lawn and Tree Specialists, you work with a locally owned and operated business that values deliberate quality service over generic quick fixes.
Having served Westminster and its surrounding cities since 2005, we are known for our:
Outstanding reputation and certification with the Maryland Department of Agriculture.
Friendly customer service.
Reliable, organic-based lawn care solutions.
Experienced employees who can't wait to answer your questions and service needs.
Image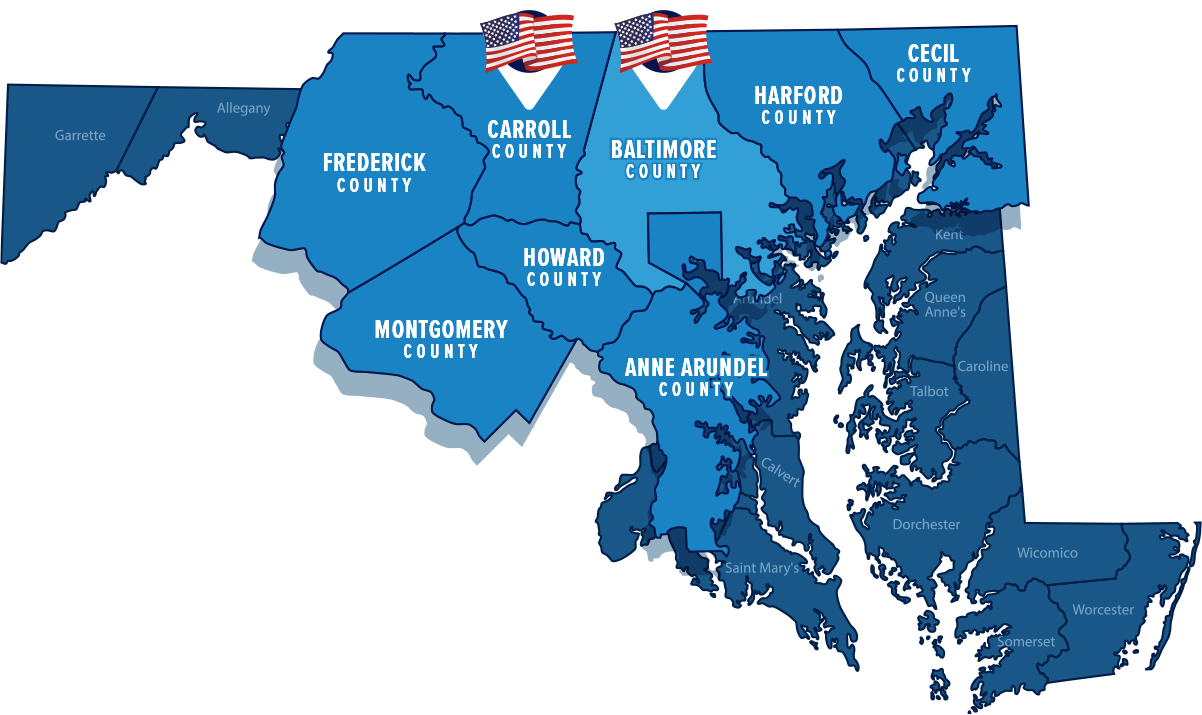 Small Business For Your Big Lawn Care Needs
Homeowners don't get thick, healthy grass by accident. Behind every magnificent yard is a lawn care routine that includes properly timed lawn fertilization, consistent weed control, aeration and seeding, insect control, and disease treatment. Whether you wish to cover your Westminster turf's needs with a complete lawn care plan or benefit from our additional services like disease control or lawn aeration, American Lawn and Tree Specialists is ready to apply our exceptional solutions. Not in Westminster? We also offer lawn care in Baltimore and the surrounding areas!
Our Organic-based Lawn Care Program
Be confident knowing that your yard's needs are regularly monitored and met by our certified technicians, delivering great-looking grass year-round. It includes:
Soil testing to determine the perfect ratio of nutrients for your custom-blended fertilizer.
Pre-emergent and post-emergent weed control.
Slow-release, organic-based, and dry fertilizer applications from spring to fall.
Soil conditioner.
Spot treatment for weeds and active pests.
Lawn disease control.
Our Additional Lawn Care Services
Put the big jobs and complicated treatments in our knowledgeable hands. We have the equipment, expertise, and crew to relieve you of any specialty lawn care service you might need:
Limestone treatment
Core aeration and seeding (including overseeding and slit-seeding)
Power raking
Disease control
Grassy weed control
Grub control
Tree and Shrub Care in Westminster
Trees and shrubs work harmoniously with your lawn to provide shade, oxygen, and head-turning landscaping, but tree and shrub care is very different from lawn care. Owner Joe Perry is a member of the Frederick Area Landscape Contractors and roots his passion for your yard's main attractions into our 8-step Tree and Shrub Care Program.
Our 8-step Tree and Shrub Care Program
Keep insects, disease, and other problems from threatening your beloved trees and shrubs with our personally designed program running from spring to fall.
Our Tree Services in Westminster, MD include:
Inspection to identify possible insect and disease issues.
Root zone fertilization to maximize your trees' and shrubs' health and resilience.
Horticultural oil application to kill active pests on contact and curb the overall insect population.
Preventative and curative insect and disease control applications that don't harm welcomed pollinators.
Winter anti-desiccant to reduce water loss during winter.
Vegetation & Weed Control in Westminster
Crabgrass, nutsedge, chickweed, and spurge are the most common weeds plaguing Maryland lawns. As aggressive as weeds are, American Lawn and Tree Specialists fights back with six rounds of Vegetation Control that prevents early spring weeds and annihilates any that sprout in your lawn, garden beds, sidewalks, and pathways.
Our 6-step Vegetation Control Approach
Eliminate "weed the garden" from your to-do list and allow American Lawn and Tree Specialist to keep these unwanted plants off your property by:
Treating your turf, garden beds, fence lines, driveways, and sidewalks with pre-emergent weed control that is safe around pets and loved ones.
Targeting any weeds that have the nerve to show up with post-emergent.
Monitoring your vegetation control effectiveness and making adjustments when necessary.
Pest Control in Westminster
Pests inside your home, infesting your outdoor space, and spreading disease through bites and contamination isn't something you need to put up with.
With American Lawn and Tree Specialists' pest control services at your beck and call, you'll get: 
Technicians who are certified pesticide applicators licensed through the state of Maryland.
Tailored treatments based on the types of pests you want to prevent or eliminate.
A suite of safe and effective services ranging from perimeter pest control to mosquito control to organic deer and mole control.
Year-round pest protection inside and outside your home.
Our Pest Control Services
Our pest control solutions are based first on prevention, followed by active treatments that don't require your and your family to vacate your home.
Our Pest Services in Westminster, MD include:
Perimeter pest control
One-time event treatment
Surface insect control
Flea and tick control
Mosquito control and prevention program
Grub control
Organic deer and mole control