Image
Columbia Lawn Care With Expert Solutions Since 2005
Lawn Care in Columbia, MD
From finding the right fertilizer to figuring out why your grass is turning brown, taking care of your yard is hard! Luckily, you don't have to do it all on your own. Our team at American Lawn & Tree Specialists is dedicated to helping you achieve a great outdoor space and will build a custom treatment plan just for you. They'll also be by your side to address your questions and concerns, so you're always kept in the loop.
Image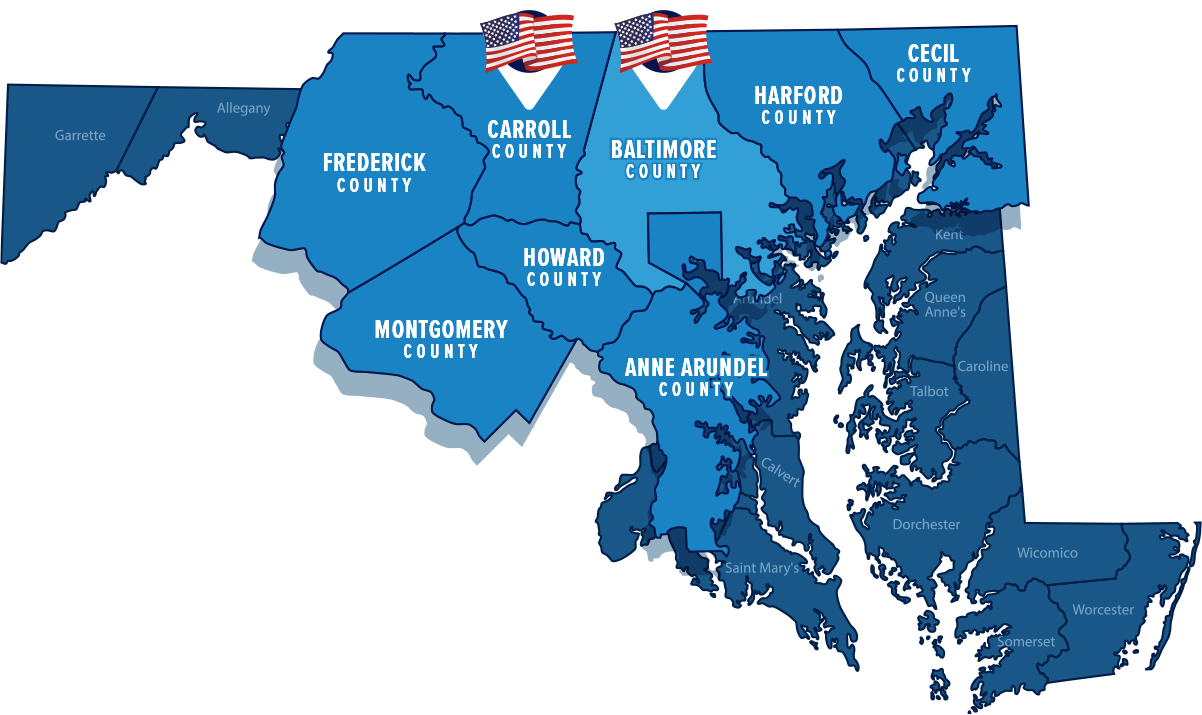 See Results with Comprehensive Services
Your grass might seem invincible, but it actually faces stressors every day. From nutrient deficiencies to insect damage to fungal problems, a lot can go wrong. But our lawn care technicians are prepared for all of that and more! We use the latest technology and best products available to bring your lawn to its fullest potential and keep it looking great with year-round treatments.
Our lawn care in Columbia includes:
Fertilizer applications

to encourage new growth.

Weed control

to target unwanted plants.

Disease treatment

to prevent problems like brown patch.

Aeration and overseeding

to revitalize your grass.

Grub control

to stop pests from damaging root systems.

Soil testing

to learn more about your yard's needs.
Custom Lawn Care Without a Contract
We believe that lawn care doesn't have to be complicated, and with our no-contract options, it's never been easier! You can choose the services you need, whether regular visits or one-time help. There are also no hidden fees, so what you see is what you get. For honest lawn care in Columbia, trust the locals at American Lawn & Tree Specialists.
Vegetation & Weed Control in Columbia
Pulling weeds by hand is backbreaking work, while store-bought weed killers do more harm to your grass than anything else. For an easier way to get rid of unwanted foliage, trust our weed control in Columbia. Our experts will stop crabgrass, dandelions, clover, and other weeds from spreading to protect your grass. You'll see results all year long with treatments from February until December!
Our Columbia weed control and vegetation control includes:
A

free on-site evaluation

to learn more about your property.

Pre-emergent applications to

prevent weeds from sprouting.

Targeted treatments

to get rid of weeds that already exist.

Quality care

without a binding contract.
Lawn Aeration in Columbia
Soil compaction happens naturally over time, no matter how well you take care of your grass. That's why regular aeration is so important! At American Lawn & Tree Specialist, we offer core aeration, which uses a special machine to pull up plugs of soil and create air pockets. This loosens up the soil and makes it easier for water and nutrients to reach grass roots. We'll also follow up with overseeding to fill in bare patches and give you a thick, lush yard.
Benefits of our lawn aeration in Columbia include:
Better soil quality.

Drought and disease resistance.

Stronger root systems.

Reduced water runoff.

Overall healthier turf.
Mosquito Control in Columbia
Mosquitoes are a major summertime nuisance, but they're also dangerous. These pests can transmit dozens of diseases, including malaria, encephalitis, and West Nile virus. That sounds scary, but it's easy to protect your loved ones with our mosquito control in Columbia. Instead of just repelling insects, we eliminate them. This gives you noticeable results without any smelly bug sprays.
When you partner with us to prevent mosquitoes, we will:
Provide an

inspection of your property

for standing water, dense vegetation, and other hiding places.

Design a

custom treatment plan

based on your lawn's specific needs.

Use the

best products on the market

to reduce mosquito populations.

Schedule treatments throughout the warmer months

to keep you protected.
Looking for Service Around Columbia, MD?
We offer lawn and tree care services in the following cities around Columbia, MD: